Experiences
Costa Rica offers endless possibilities for an enriching experience in a single space
Sun and Beach

Costa Rica is a unique destination located in the heart of Central America. Boarded by two oceans the Atlantic and Pacific – Costa Rica has a coastline of 2,290 km and plenty of beaches (in total 322 beaches). The distance from both coasts is only 3 hours by car or 45 minutes by air from San Jose.
The Caribbean side is a unique destination and unlike any other beach holiday. Tortuguero is rich in marine life and the distinctive black and white beaches are ideal for those seeking nature and water activities such as surfing, diving in clear waters, long walks by the sea or simply basking in the sun. In Tortuguero you will find luxury eco lodges in the national park offing all the necessities of a 5 star hotel without harming the flora and fauna around the lodges.
The Pacific coast beaches are well known as a hot spot for surfing and relaxing. Surfing hot spots are Esterillos, Jacó, Hermosa, Boca Barranca near the Marino Ballena National Park, and in the region of Pavones you can experience the famous" Long left wave".  This side of the country is home to some of the best resorts  with access to the beach. .
107 beaches in Costa Rica have been awarded the Blue Flag status, meaning they have been recognised as the cleanest and most sustainable beaches in the country. Click on the button below for a map of Costa Rica and locations of all Blue Flag beaches. Click on the image for a pdf download.
Ecotoursim
Costa Rica is an exuberant country that is rich in biodiversity – nature is everywhere. This is due to the country protecting as much land as possible. There are up to date 28 natural parks, 71 wildlife refuges, 8 biological reserves and a series of protected areas. Surround yourself in wild flora and fauna by taking part in in eco activities such as horseback riding, hiking in national parks, canal boat rides, zip lining through the rainforest, cable carts and bird and volcano watching.
Ecotourism in Costa Rica is based on gaining knowledge and observing outstanding features of nature, ecological, geological and other processes which offer beautiful experiences as well as educate visitors about the importance of protecting natural resources.
Birdwatching
Costa Rica ranks fifth in the world as a favorite birding site due to its biodiversity, accessibility and infrastructure for business trips and families to carry out this activity. The Costa Rican Bird Route is one of a kind in Central America consists of 18 sites from which  you can observe  a high diversity of birds.

Turtle watching
The geographical position of Costa Rica favours the visit of species such as turtles throughout the year. Six of the seven species of sea turtles in the world spawn in Costa Rica more specifically in the Tortuguero area, the Caribbean, and the North Pacific area in Matapalo and Ostional.
The arrival of turtles to the place where they were born decades ago to spawn is a real natural spectacle in either the Caribbean or Pacific.
Sustainable Costa Rica
Costa Rica covers less than 1% of the planet's surface – but it is home to 5% of the world's biodiversity and 3.5% of world marine life, making it one of the most biologically rich countries in the world. 26% of the national territory is protected by the National System of Conservation Areas, with the aim of preserving natural resources; Sources of life and generators of tourism.
Costa Rica has an international position as the leading destination in ecotourism and sustainable tourism, a concept that strikes a balance between its economic and social development, and promotes the conservation of the country's natural and cultural wealth.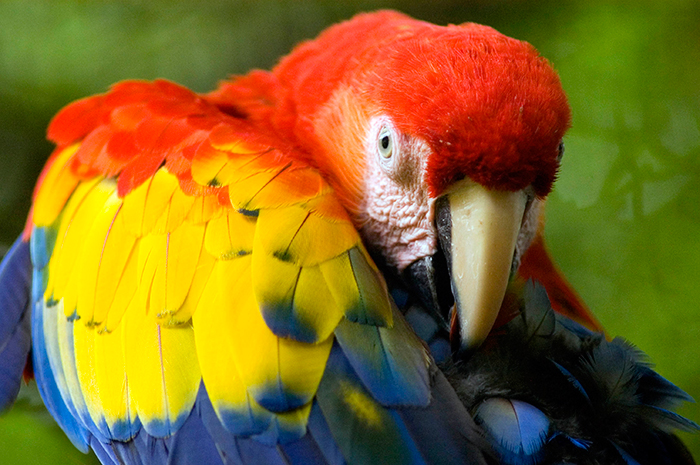 Costa Rica hosts more than 500 thousand species of flora and fauna, including:
More than 850 species of birds
150 species of orchids
100 species of frogs
150 species of bats
Costa Rica has four UNESCO World Heritage sites:
National Park of the Friendship (1983)
Coco Island National Park (1997)
Conservation Area of ​​Guanacaste (1999)
Pre-Columbian Settlements with Stone Spheres of the Diquis Valley (2014)
In almost 26 years, Costa Rica has gone from having 21% of its territory with forest cover to just over 52%, making it one of the few countries in the world that recovers its forests, which accounts for 11% of diversity of bats and 10% of all ferns on the planet.
Certificate of Sustainable Tourism
The Certificate for Sustainable Tourism (CST) is a program by Costa Rican Tourism, it is designed to categorise and differentiate tourism companies (hotels, tour operators, restaurants …) according to the degree to which their operation approaches a model of sustainability, in the management of natural, cultural and social resources. The CST proposes 5 levels of sustainability where the first level means that the company has taken its first step to integrate into the sustainability process, and the fifth level means the company is considered as exemplary in terms of sustainability.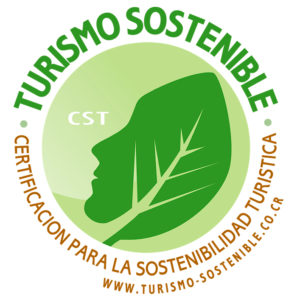 The fundamental purpose of CST is to make the concept of sustainability a reality, practical and necessary in the context of the country's tourism competitiveness, with the aim of improving the way natural and social resources are used, encouraging  participation of local communities and provide new support for the competitiveness of the business sector.
Adventure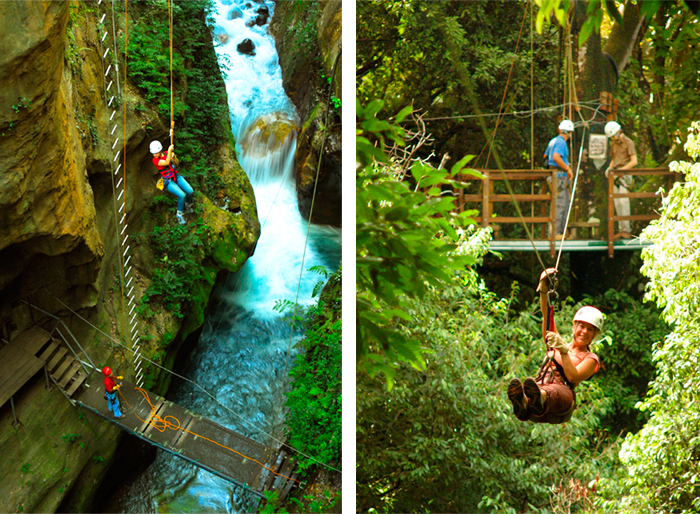 A land of volcanoes, rain forest, cloud forest, huge waterfalls and rivers is the ideal location for any thrill seeker and Costa Rica promises just that. Enjoy a range of activities such as rafting, windsurfing, diving, kayaking, tubing, surfing, zip lining, canopy suspension bridges, rappelling, mountain biking, paragliding, paddle boarding, bungee jumping and much much more…
The Nicoya Peninsula off the Pacific coast in the Northern Region is known to have some of the world's best surf schools. Schools are available for all levels of experiences and are taught by locals who know the tides very well. The Pacific Coastline also has some of the rarest and exotic marine species in the world; diving and snorkelling experiences here are like no other.
The varied diverse landscape of Costa Rica creates a colorful and exciting backdrop for white water rafting and kayaking. Costa Rica's rivers offer rafting and kayaking adventures throughout the year. From gentle Class I rapids to extreme Class VI rapids.Located on the Caribbean slope the Río Pacuare is rated as one of the top rafting rivers in the world.
The country features a variety of ecotourism activities all within the national park. Including horseback riding, hiking mountainous paths in cloud forests, guided bird-watching tours, canopy tours and zip lining.
Gastronomy
Since 2009 a program has been developed for the enhancement of the Costa Rican Traditional Cuisine. During these years, traditional food and cocktail workshops have been held with the aim of recovering the tastes, flavours and preparations typical of each region of the country.

There are a variety of dishes particular to each region as well as others that are served during particular times of the year such as Christmas or Easter. The local cuisine is rich and varied because traditional food is prepared with the resources that are at hand, both materials, utensils and condiments many inherited from the different cultures that have passed through Costa Rica.
The Costa Rican gastronomy originates from the fusion of Spanish, African and Asian gastronomy. In Costa Rica both Spaniards and Aborigines quickly integrated rice of Asian origin into their daily diet. This product was brought to Costa Rica by the first Spaniards. Today rice, beans and fried sweet plantain is the common dish found in all homes around Costa Rica. Of course, you should not leave aside the tortillas and the infamous ceviche (the Pacific has some of the best ceviche).
Culture
Costa Ricans are proud to have more than a century of democratic tradition and more than 50 years without an army. This was abolished in 1948, and the money that the country saves by not having armed forces is invested back in to improving the standard of living of its inhabitants, which helps for the social peace that makes Costa Rica a pleasant and safe place to visit.
The "ticos", as the Costa Ricans are also known, are famous for being hospitable people and like to keep that reputation. They are educated and hardworking, they like to give people a smile and shake hands. They know that their land is special, and they generally accept willingly to guide visitors who are lost making their stay as pleasant as possible.
Pura Vida
The phrase Pura Vida is heard on a daily bases and means pure life and is the true essence of Tico culture. You will only truly understand the real meaning of Pura Vida culture by experiencing it first hand. You can find Pura Vida all over Costa Rica, the city of San Jose is a great place to start.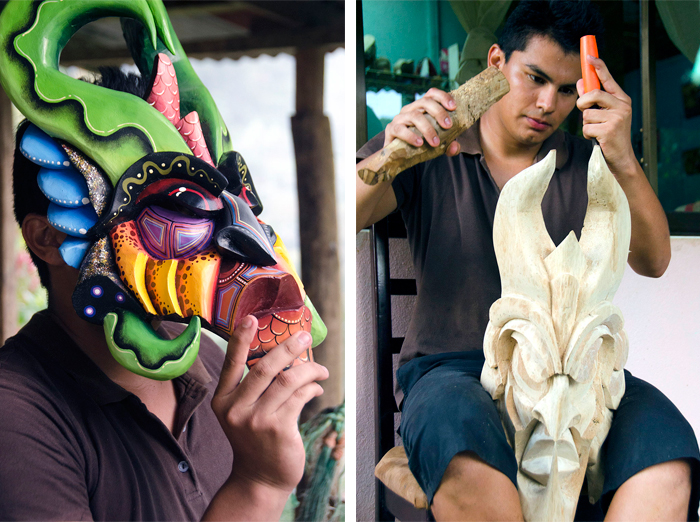 Masking process
Museums
Costa Rica has an important network of museums dedicated to collecting, guarding and showing cultural heritage and trying to teach their ethical values. Some of these are:
The Jade and Gold Museum is a popular visit is San Jose and showcases pre-Columbian artefacts such as jade, gold and Costa Rican art.
The National Museum is located in Bellavista Fortress, and was built in 1917 as a military barracks.The building holds a lot of history. Bullet holes from 1948 civil war are still visible in the walls.
The Museum of Costa Rican Art (MAC) exhibits works by national and international artists. The museum leads the main activities related to the plastic arts of Costa Rica.
Built between 1890 and 1897 The National Theatre is home to valuable pieces by Italian artists, and is still in good condition after 100 years. The pride of Costa Ricans, the Theatre is the centre of the country's main cultural, artistic and political activities, and was declared a National Monument in 1965. Covered from wall to ceiling in art, the theatre is home to one of the most famous paintings in the world 'The Allegory of Coffee and Bananas' mural. This mural is also one of Costa Rica's most popular tourist attractions.
Pura Vida Wellness
Costa Rica as a leading destination in nature and adventure tourism has the ideal conditions to be the paradise where you go to detoxify and become stress free..

What is Pura Vida Wellness?
To understand Pura Vida Wellness we must first understand wellness. Wellness is the integration of a balanced state of health that includes physical, mental and spiritual well-being. Therefore, wellness Pura Vida is the Costa Rican way to overall prosperity, health and happiness. Costa Rica is widely recognized as one of the leading wellness destinations in Latin America.
Visitors will enjoy the unique and advanced techniques of relaxation and personal care of the mind, body and soul through activities in a natural environment and delight on healthy and nourishing gastronomy – the overall essence of Wellness Pura Vida.
Mind
Travelers can enjoy the "pura vida" lifestyle among serene surroundings. Costa Rican landscapes, such as rainforests, beaches, mountain ranges and the countryside call out to those in search of peace and quiet.
Costa Rica allows visitors to take deep breaths of "aire puro," or fresh air, sunbathe on a sandy beach alongside either coast, earthing in the rainforest, find their center at a world-class yoga retreat in the heart of the rainforest, forest bathing and even emancipate themselves from their electronics at one of the digital detox programs offered at many of Costa Rica's spas.
Due to the geothermal activity of Costa Rica's volcano formations, the destination boasts a number of natural hot springs. The hot springs and mineral-rich mud baths offer a warm and soothing experience perfect for visitors seeking relaxation and rejuvenation throughout their stay.
Body
Costa Rica provides visitors with many different options for exhilarating and fun physical activity, which range in difficulty level—this is due in part because finding your balance is unique to every person and while relaxation may feel good to one visitor, more thrilling activities may bring the same pleasure to another traveler.
Facials using natural exfoliates, massages with volcanic mud, detoxifying thermal water baths are all at your disposal throughout a number of hotel sites and standalone spas in Costa Rica.
Visitors looking to replace stress with adrenaline will be especially thrilled at the vast array of experiences available. Travelers can:
Take sky tram tours and hike along hanging bridges
White-water raft – or float hours away – down countless rivers throughout the country
Mountain bike tours can include rides through archeological sites
Zipline –  be liberated by flying through the sky with the fresh air on your face and one of the few times you are have no one or anything around you.
Soul
Bask in the peace and quiet of the country's natural wonders and emancipate from electronics
Costa Rica's cuisine nourishes the soul. The fertile volcanic lands in the San José region make sustainable methods of farming and agriculture possible through its organic farm-to-table mentality, prevalent use of seasonal locally produced ingredients both in homes and at restaurants, and through its varied range of healthy and balanced regional meals straight from the market or at a five-star restaurant.
Connect with the locals, to learn about how this beautiful country can help you find balance.
Reconnect to the wonderment of nature in Costa Rica
Weddings and Honeymoons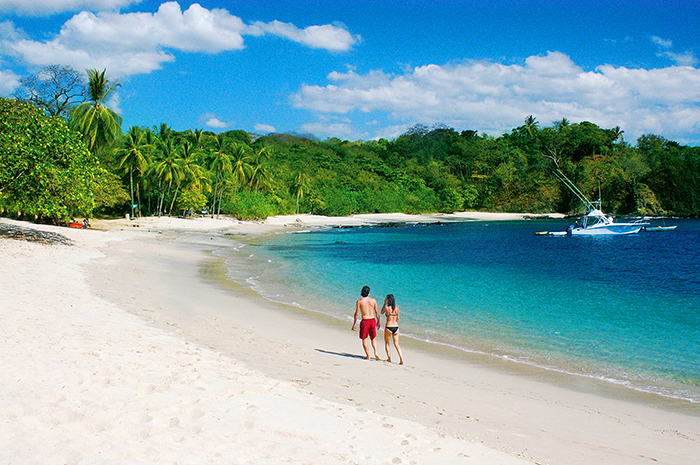 Costa Rica is a perfect destination for both  weddings and honeymoons. It is possible to organize a romantic ceremony on an elegant beach overlooking a spectacular sunset, and the next day feel the adrenaline practicing canopy on the treetops.
Accommodation in luxury hotels, boutique hotels with charm, intimate villas surrounded by the most incredible landscapes will tie the whole of the ceremony and the honeymoon. The range of possibilities is endless: from romantic walks along a deserted beach to the adventure of descending the rapids of a river by rafting, horseback riding, museum visits or relaxing in its thermal waters. Costa Rica is the best backdrop for that unique moment.
Costa Rica With Children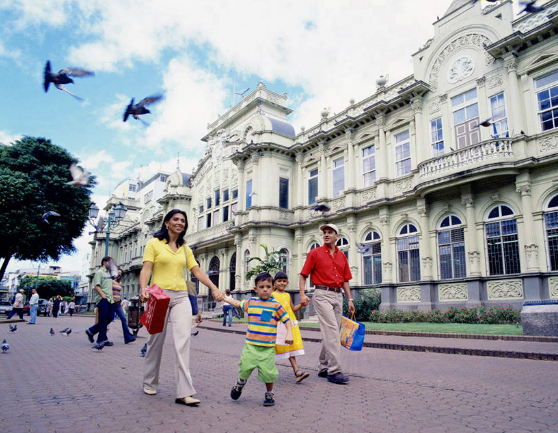 Costa Rica is a paradise for the adventurer offering a thousand and one possibilities to discover this country in the most active way; But we should not rule out traveling with children because among all the possibilities, there are programs in which children with adventurous spirit are protagonists.
You can spend a day in the region of Talamanca accompanied by a guide of the village Bribri who will teach the little ones about the wonders they find during a walk through the village, such as spices used in cooking, or natural dyes used in their ceremonies. They will also learn to make the drink of the gods, the Tsiru. It is their sacred drink made from chocolate, vanilla, ginger and the spicy chili.
There are also rafting programs suitable for children. Sarapiqui is a great base for families to spend the day together taking on the mild rapid as a family, but also a chance for the adults to rediscover their childhood by taking part in various games and activities such as zip lining and abseiling.
Costa Rica offers a natural playground with visits to National Parks to observe monkeys, sloths, birds, frogs and any other animal children wish to see in real life.
Rural Tourism
Rural tourism in Costa Rica is an authentic tourist experience impossible to imitate, offering travelers an intimate glimpse into the country's pastoral heritage and communities. Itineraries include working with local farmers, tasting traditional foods in the warmth of Costa Rican families, hiking into the unspoiled natural landscapes and more. The benefits of tourism dollars reach far beyond strengthening the economy; they help develop local communities, create unforgettable memories and enhance the Costa Rican identity.
One facet of rural tourism involves participation from several families, or even the entire community, as the residents manage the endeavors themselves rather than outside businesses. Numerous organizations aid in coordinating and integrating all the community actions in order to facilitate the development of rural tourism to help local growth.
Learn more about Rural Tourism here